KALMAR Automotive delivers the next customer car KALMAR 7-97 #113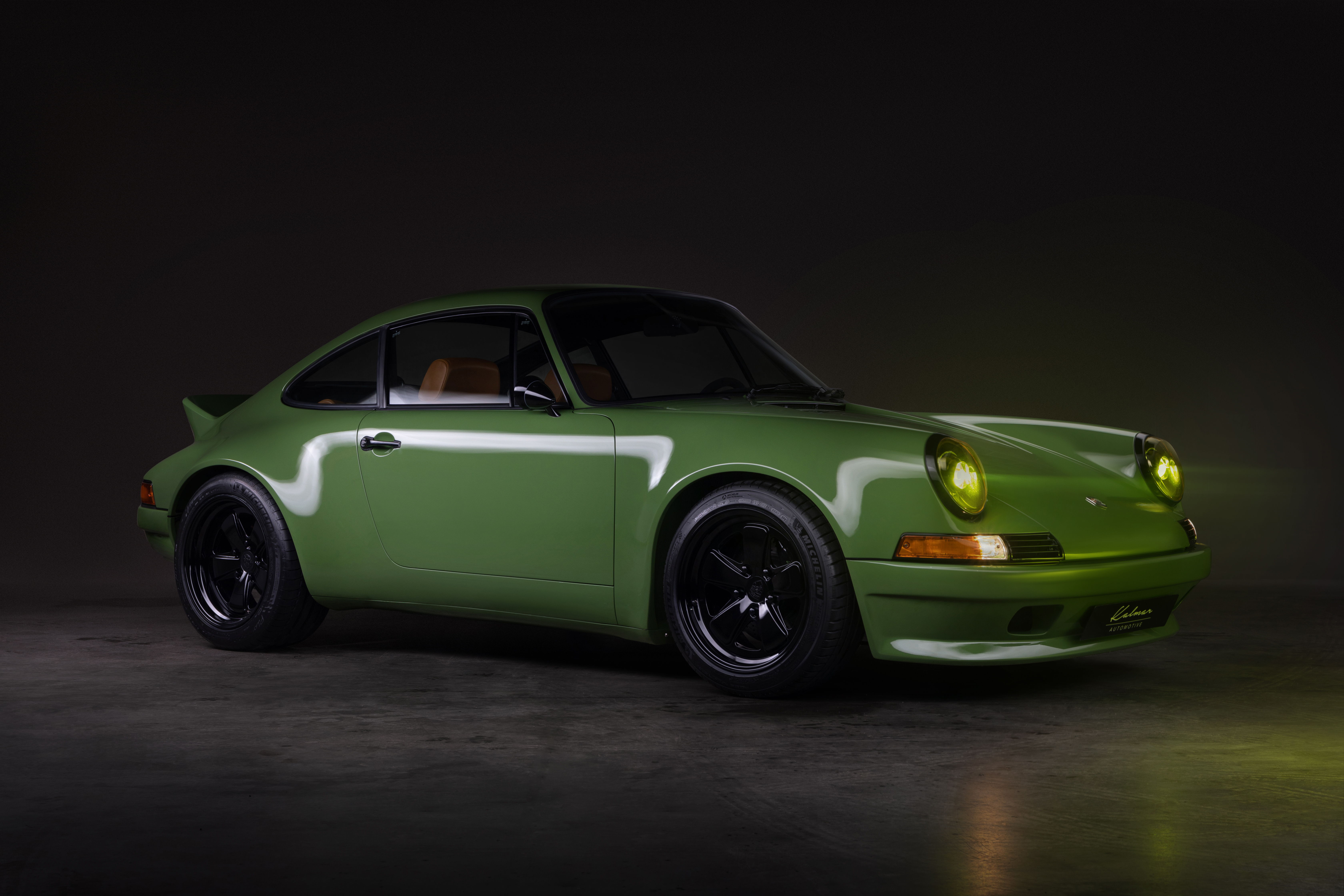 When the KALMAR 7-97 Journey begun, the "Automotive Haute-Couture" concept was introduced by Tom Kristensen. This next Customer car is a clear testimony to this philosophy. The KALMAR 7-97 #113 has been a rewarding process with the careful owner to reach something truly unique.
The combination of classic old school Porsche Green with a carbon ducktail paired with the classic light brown interior and green carpet stands out. All details are darkened out in a deep black paint process, just like the outer details are kept sleek and minimalistic. Hidden fuel filler cap, radio system and heating system just to mention a few details "you won't find".
The KALMAR 7-97 it is not all about the looks. Together with our partners we have reached technical specifications in a class of their own. 1.165 kg in perfect balance ready-to-go. But it is our new "triple-4-engine" - a 4.1l engine producing over 400 hp, and 450 nm that lift it all to a piece of art and send the immense powers to the wide rear wheels via a 6-speed gearbox. This car moves forward like few.